Brien Crothers
Rotary Club of Middletown, California
I didn't start running ultramarathons until I was almost 40. An old high school chum introduced me to it. Then I went to help out at an aid station at the Western States 100-mile race, and I saw 70-year-old guys coming through there. I was like, "I gotta do this."

An ultramarathon is anything over a marathon, which is 26.2 miles. It could be 30 miles, it could be 50 or 100 miles. I've done all of those.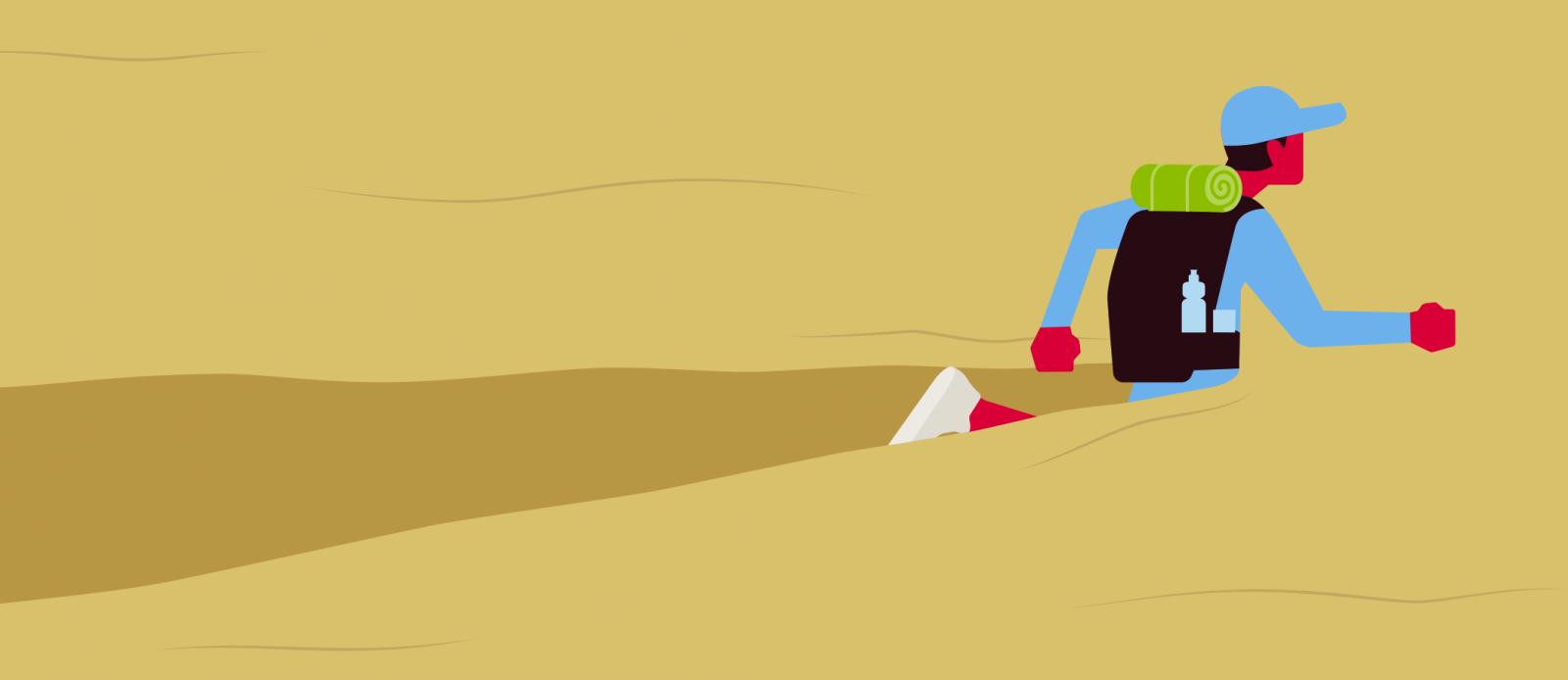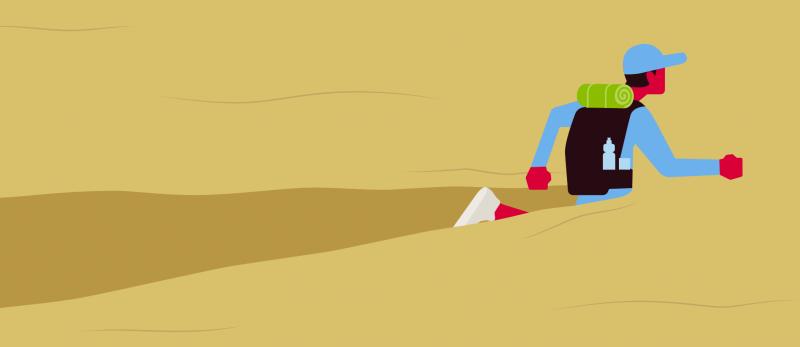 In 2014 I ran the Marathon des Sables, which is a race in six stages over seven days in Morocco. I've been to races where it's around the clock, go-go-go. But in stage races, as long as you're getting through your course in a reasonable amount of time, you have time to rest at night.
Then I heard about a Marathon des Sables spinoff planned for Peru in 2017. My wife was president-elect of the Rotary Club of Middletown, and we were talking to some good friends of ours who were Rotarians. The idea came up to use the race as a fundraiser. I always say that in ultra races, the first and last miles are the hardest. So we decided to call our fundraiser "Polio's Last Mile," since we're in the last mile of polio eradication. We took our presentation to Rotary clubs and Rotaract clubs throughout California and raised $81,300.
The race was in the Ica Desert, which is near Nazca, where the Nazca lines are. It started at 8 a.m. We ran with our packs — mine had a pad, a sleeping bag, something clean to wear at night, my food for the week, a compass, and the map book they gave us. There are checkpoints every 6 or 8 miles where you get water.
The first day was about 23 miles. In Peru, the sand is really silty and dusty, so you couldn't get good traction. The course went down into a dry riverbed, and it was really, really hot. A guy I had run with in Morocco dropped out because he got severely dehydrated. The next day was a marathon length. I was expecting to suffer, but I think that was my best day. Everything was kind of clicking for me. You know how it is. Some days are good, and some aren't.
Then there was another 26-mile stage, and then the long one, which was 43 miles. That day, we started late and finished at night — that was part of the adventure. So for half that course, I ran in the dark with a headlamp. For one stretch, there was a 25-mph headwind. It was barely runnable, so I was walking into the wind. That went on for hours.
That stage ended on a beach. It was incredible: this beautiful, miles-long beach. The next day we had a rest day, and it was really nice to go out there and soak in the ocean. They also brought in a pickup truck full of cold Coca-Cola.
The next stage was marathon length again, along the coast, and the last day was short, 12 miles. The finish line was at the end of a dirt road on a cliff. My goal was to finish in the top 100, and I finished 97th. Somehow I also ended up being the first American to finish.
At the end, it was kind of emotional. When I crossed the line, I knew they were livestreaming, and I guess I was inspired getting through those last miles, because I walked up to the camera and pointed to my sleeve where it said "End Polio Now."
— As told to Frank Bures